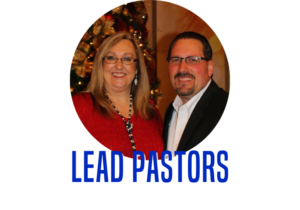 Lance and Mary have been in church ministry for over 30 years. They have faithfully served all across the United States (Texas, New Mexico, Louisiana, and Washington) in varying ministry fields including youth, evangelism, pastoral, and administration. The goal in their ministry is to see people's lives radically changed by the Gospel of Jesus Christ. Lance and Mary both emphasize biblical teaching, life application, as well as

ministry training and leadership development. Pastor Lance is an Ordained Bishop in the Church of God denomination out of Cleveland, Tennessee.
Lance and Mary hold family to the utmost importance. They have two grown children who are now married with families of their own. Lance and Mary's 4 grandsons are their pride and joy!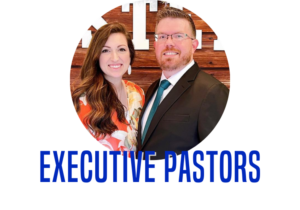 Trent and Jessica come to GHC with years of experience. Trent began his ministry journey in Paris, TX, at Paris Church of God where he was the lead Children's Pastor for 5 years and the Youth Pastor for 1 year. Jessica was the Children's Pastor right here at GHC for 4 years before marrying Trent and moving to Paris. In 2016, Trent and Jessica transitioned to Monroe, Louisiana, where they served as the Youth & Children's Pastors for 5 years before moving back to the Van Alstyne area. Trent is an Ordained Bishop in the Church of God, and Jessica holds her Exhorters Ministers License in the Church of God, as well. Trent has served on the Texas Youth Board, the Louisiana Youth Board, and was the Chair of the International Children's Board for the Church of God International. Jessica has been on the Louisiana Youth Board, and is also the Media Director for our local body, as well as the Worship Pastor.
Trent and Jessica got married in 2016. They are both currently teaching mathematics at the high school level in Prosper, TX. They have two beautiful boys, Kallan (4) and Ryder (1).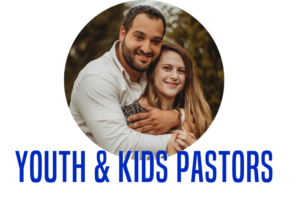 Jared and Brittany grew up right here in the local Van Alstyne area. They both have been life-long followers of Christ and have a passion to spread His Word to the next generation. Jared accepted his call into ministry at a young age and has been in ministry settings for the majority of his life, leading and serving wherever needed. Brittany stepped up to the challenge of leading our Children's ministry and passionately leads them into deeper knowledge every week through service. Jared and Brittany both hold their Exhorters Ministers License through the Church of God.
Jared and Brittany got married in 2015. Jared currently works for the City of McKinney and Brittany works as a 3rd grade teacher in Prosper, TX. They have two beautiful boys Nathan (5) and Jordan (3), as well as a precious baby girl set to arrive in September 2023.